Surface Charge Density

Total Charge per Unit Area Calculator
getcalc.com's Surface Charge Density (σ) Calculator is an online physics tool to calculate the total amount of charge q per unit area A of any solid or fluid medium, in both US customary & metric (SI) units.
Definition & Formula
Surface Charge Density, often denoted by the Greek symbol σ, is a measure of physical quantity that represents the molecules charge density per unit area of any solid or fluid surface that has the charge spread over it.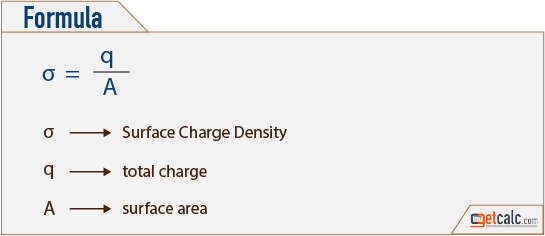 You may like the below resources!
x