Fluid Pressure

Hydrostatic Pressure Calculator
getcalc.com's Fluid Pressure (P) Calculator is an online physics tool to calculate the magnitude of hydrostatic pressure perpendicular to the surface at the bottom of the column, in both US customary & metric (SI) units.
Definition & Formula
Static Fluid Pressure, often represented by an alphabet P, is a measure of physical quantity that represents the pressure perpendicular to the object's surface due to the density and depth of the liquid.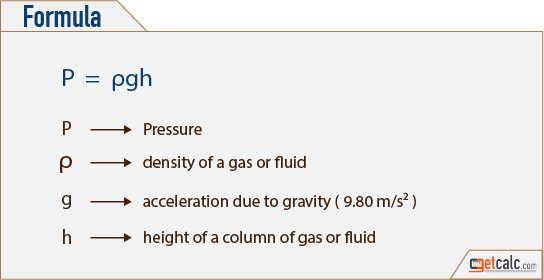 You may like the below resources!
x