Pump Power Equation

Pump Power Equation Calculator
Fluid's Lifting Power Calculator
getcalc.com's Pump Hydraulic Power Calculator is an online mechanical engineering tool to calculate the power transmitted to lift the fluid, in both US customary & metric (SI) units.
Definition & Formula
Pump Hydraulic Power is a measure of power required to increase & maintain the constant velocity of fluid.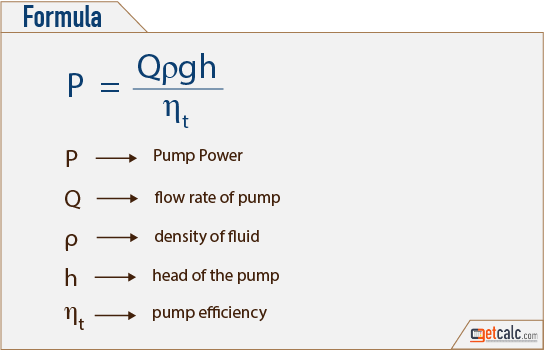 You may like the below resources!
x