Helical Spring Shear Stress

Mechanical Spring Calculator
Maximum Shear Stress of Coil Calculator
getcalc.com's Helical Spring Shear Stress (τ) Calculator is an online mechanical engineering tool to measure maximum shear stress of a round wire spring, in both US customary & metric (SI) units.
Definition & Formula
Spring Stress, is a measurement of maximum shear stress of a helical spring from the wire diameter, surface diameter and force or load.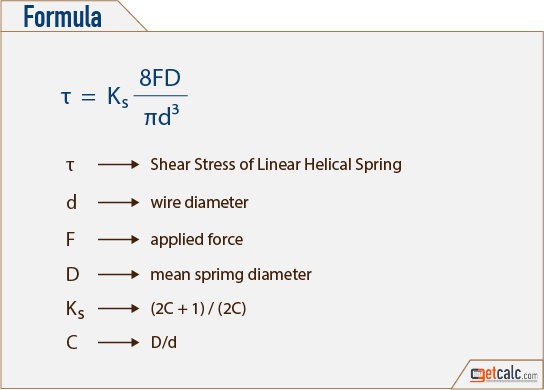 You may like the below resources!
x