Hydraulic Power

Hydraulic Power Calculator
Mechanical Capability of Fluid Powered System Calculator
getcalc.com's Hydraulic Power Calculator is an online mechanical engineering tool to calculate the mechanical capability of a fluid powered system, in both US customary & metric (SI) units.
Definition & Formula
Hydraulic Power also known as Fluid Power, is a measure of mechanical power output of a hydraulic system due to its controlled circulation of pressurized fluid.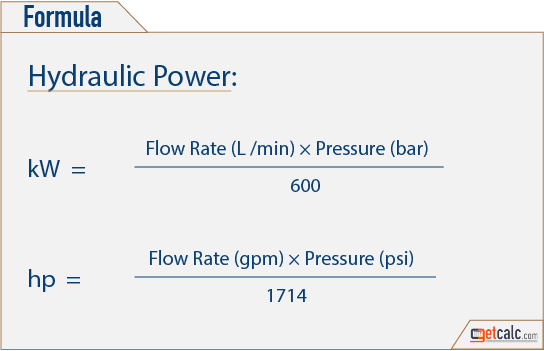 You may like the below resources!
x