APR - Annual Percentage Rate

Annual Percentage Rate (APR) Calculator
getcalc.com's Annual Percentage Rate (APR) calculator is an online finance tool to calculate annual percentage rate for the loan amount.
Definition & Formula
APR is an acronym for Annual Percentage Rate, also known as effective APR (EAPR), a finance function or method used in the context of time value of money calculation, represents the ratio of annual interest with other charges to the loan amount, generally expressed in percentage.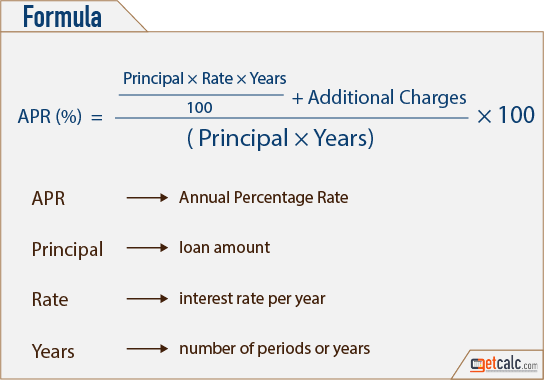 You may like the below resources!
x